GLOBAL IMPACT
SUSTAINABILITY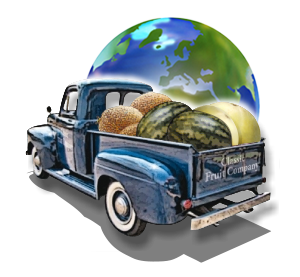 Mother Earth…Our Most Important Partner
Classic Fruit is committed to supporting long-term sustainability and the quality of life for its farm workers, their families, communities and the global environment.  Classic Fruit first became Rainforest Alliance certified in 2016 which ensures rigorous sustainable agriculture standards are met that conserve biodiversity and provide sustainability in livelihoods.
STEWARDS FOR THE PLANET
Classic Fruit's farming operation has earned the prestigious Rainforest Alliance certification.  By prioritizing sustainably produced cantaloupe and honeydew, Classic Fruit is renewing its commitment to being environmentally, socially and economically responsible.
ENRICHING THE LIVES OF PEOPLE
Classic Fruit is financially, physically and conscientiously invested in our employees and their surrounding communities. Over the past 15 years our consistent priority has been to provide a safe working environment, improve the livelihoods of our employees and establish the positive future of our farming communities.
BELIEVING IN PEOPLE
Classic Fruit believes in strengthening the communities that surround their operations by working hand in hand with local residents.  This includes investing in the education for local youth, providing meals to the elderly and providing toys to children at Christmas time.
CONSERVATION & RESTORATION
Classic Fruit aims to improve human welfare through the protection of natural resources such as land, air and water while reducing waste and decreasing our environmental footprint.